Table of Contents
The rapid growth and evolution of e-commerce retail has created a fiercely competitive environment for Canadian enterprises in this segment. This trend does not appear to be slowing anytime soon, so you'll need to take every step and exploit every advantage you can to assure the success of your organization today and in the future. The good news is, innovative e-commerce solutions, such as third-party logistics (3PL) operations, can assist you in regaining control of your supply chain and logistics management systems.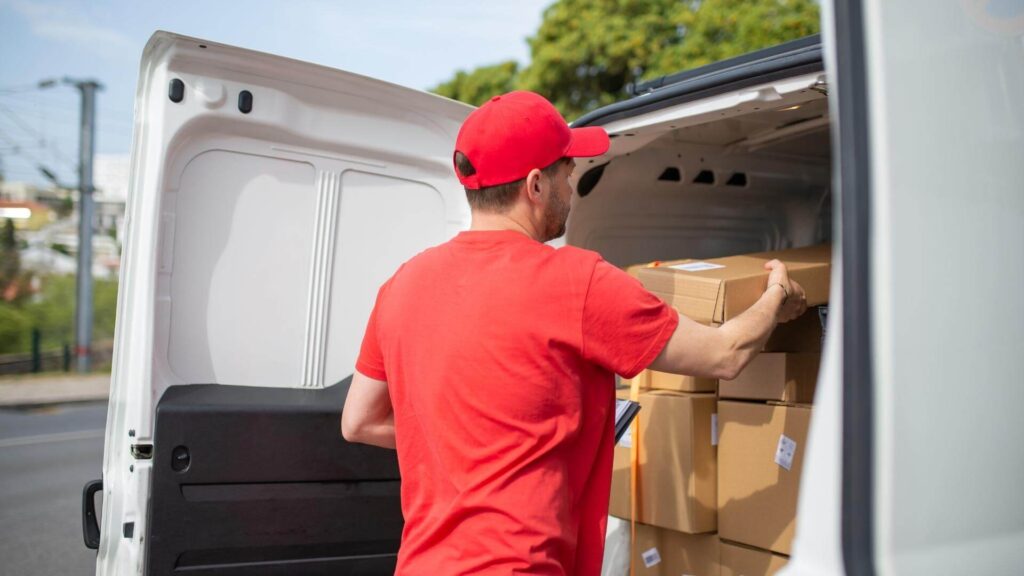 What is Third-party Logistics (3PL) ?
A 3PL (third-party logistics) provider provides outsourced logistics services, which include management of one or more aspects of procurement and fulfilment activities. Third-party logistics provide end-to-end e-commerce solutions to assist your organization to remain competitive regardless of the issues you and your industry are now encountering. End-to-end solutions provide a wide range of services that aid in order fulfilment.
The end to end solution includes everything from designing effective marketing campaigns to processing transactions to handling delivery services. The end-to-end solutions will streamline your company's processes and ensure that your direct-to-consumer processes are as efficient and accurate as possible.
How Can Third-party Logistics (3PL) Help Your Company Grow?
Outsourcing end-to-end logistics to 3PLs can help you save a significant amount of time, money, and resources, which you can then spend on other more or equally critical elements of your organization while avoiding financial and labor risks. The end-to-end logistics services provided by a 3PL can help businesses with stronger technology and logistic networks that enhance customer satisfaction goals and uphold company values.
Working with the appropriate third-party logistics company can help you save a lot of money, time, and resources—all of which are valuable assets in the supply chain and retail industries. Strong supply chain organizations have access to a limitless number of warehouses, storage facilities, and distribution centres, as well as strong partnerships with innumerable retailers worldwide. Partnering with a logistics management and supply chain company allows you to focus on other important parts of running your business while leaving the logistics to the professionals.
What Are the End to End Logistic Services Available and How They Support the Growth of A Business?
When it comes to logistics management, there are a plethora of tangible e-commerce service solutions accessible to fulfil the specific objectives and standards of both your company and the industry. When working with a third-party logistics (3PL), you have the option of selecting from a powerful and limitless selection of e-commerce solutions that properly meet your needs and correspond to the mission statement of your company.
Let's take a look at the services available at a 3PL logistics and find out how can they support your company's grow:
Setting Up E-Commerce Platforms
E-commerce platforms are internet technologies that allow you to create your own business website. Alternatively, if you already have a website, it can be integrated with your 3PL service provider . These cutting-edge online tools can assist you in improving your website by incorporating unique features that will keep your brand competitive and set you apart from other companies in your sector.
Enhance Inventory Management Procedures
One of the most difficult challenges that businesses of all sizes and sectors confront is determining how to effectively and accurately manage and store inventory. Online businesses demand trustworthy warehouse and distribution solutions, which can be problematic at times. Whether you have one warehouse or several, keeping track of your whole inventory is critical to sustaining and increasing your business while minimizing costs. Working with a 3PL provider gives you the option to enhance your inventory management, from restocking inventory to storage. This relieves organizations of the burden of integration, lowers operating expenses, and increases customer insight.
Increasing Order Fulfillment Rates
Order fulfillment is an essential component of running a successful e-commerce firm, from inventory management to distributing and shipping products to customers. Online businesses require efficient processes to ensure that all stages of the shipment lifecycle are completed efficiently and effectively. Customers, at the end of the day, expect their orders to be delivered within the stipulated time frame. And if customers paid extra for same-day or quick shipping, the stakes for customer satisfaction are much higher. 3PLs contribute to positive client experiences by ensuring shipment correctness and handling. This, in turn, fosters ties between business and customers, resulting in growth and positive ROI.
Customer Service and Returns Administration
Customer service and return management are two linked branches on the supply chain tree. As your company expands, so will your demand for a strong and skilled customer service and return management team. Consider this a sign of success. 3PLs may ensure that all customer needs are met amicably and that returned products are processed as soon as possible so that they can be assessed for defects and resale value.
Consolidation
As previously said, ecommerce sites transcend geographical boundaries, providing online shoppers with buying possibilities from all over the world. On the retail side, however, this may be a problem because several orders may create complex supply chains. 3PLs overcome this hurdle by providing freight consolidation solutions that streamline shipments through a single point of contact and consistent operational practices. This also saves firms money because consolidation allows for a more efficient use of shipping.
Recent data shows that Canada is moving forward as a leader in the global ecommerce business. Ecommerce businesses must ensure that they have the necessary systems in place to meet customer expectations and fulfill orders. To address the increasing demands of online orders, e-commerce business should collaborate with 3PLs who provide a portfolio of optimized solutions. Third-party logistics (3PL) providers have evolved into an essential component of improving supply chains in the retail e-commerce business.
Does your business require assistance with supply chain and end to end logistics management? SPExpress provides comprehensive e-commerce solutions to support your company's growth. Contact us today to find out how we can assist you in improving your supply chain operations.