Table of Contents
In 2022, e-commerce retail in Canada generated almost $78.3 billion in revenues and will reach $86.44 billion in 2023, which represents a 10.4% increase year over year. Based on these figures alone, starting an eCommerce business in Canada can be profitable for merchants who wish to enter the US market.
The delivery experience is crucial for small businesses to get right on the first try because it is one of the last client contacts. Shipping is an important factor in clients' satisfaction, and it can affect the repurchase rate and sales.
Customer expectations for eCommerce delivery have shifted significantly over the last decade, with many shoppers now anticipating fast, flexible, and free shipping from Canada to the United States. A strong shipping strategy is essential for any organization's success. However, unlike big-box stores or major retailers, most small eCommerce businesses in Canada do not have the luxury of operating their own logistics network, so the shipping costs will be high in many cases. E-commerce businesses need to collaborate with a variety of postal and accelerated courier carriers to reach their clients' bases in the US.
This blog will cover eCommerce shipping tips for shipping from Canada to the United States for small eCommerce businesses and startups. Keep reading to learn thinks you need to know about and tips for shipping from Canada to the US.
Ship from Canada to the US: shipping times
Shipments from Canada to the United States typically take 2 to 7 business days to arrive, depending on the carrier and the destination. To minimize lengthy delivery periods, consider using an express courier service if you need faster shipping services. While expedited shipping can cost more, working with a 3PL can lower your shipping costs when you ship orders from Canada to the US frequently.
Ship from Canada to the US: shipping costs
Unfortunately, there is no one-size-fits-all shipping fee when shipping from Canada to the US. The shipping cost is determined by the following factors:
Package weight
Package dimensions
Method of delivery and service
Make sure you make updating the weight of your items on your eCommerce platform a high concern. This is critical for expediting the shipping process since it gives you a solid idea of your total costs and makes it easy to charge your customers the proper shipping charges at checkout. Additionally, international shipping involves additional processes than standard domestic shipment. Such as filling out customs forms, commercial invoices, shipping labels, and other documentation, for example, are all part of a cross-border shipment.
Ship from Canada to the US: forbidden and restricted items
When shipping from Canada, you should also be aware of forbidden and restricted items, which include the following:
Cannabis
Weapons and firearms
Ammunition, explosives, and fireworks
Animals, vegetation, and food
E-Commerce Shipping Tips: order management
Whether you ship domestically or to the US, order management plays an important role in the fulfillment process, and it can affect your shipping cost. Efficiency is everything, from order receipt to processing and fulfillment.
With a robust order management system, whether incorporated in your shipping software or not, you can eliminate inventory errors, fulfill orders on time, and minimize human mistakes. A good order management system for your critical data that is centralized and allows you to optimize your back-office procedures and make data-driven business choices is the key to your success.
If your organization is struggling to get an efficient order management system in place, you might consider working with a 3PL (third-party logistics) that has the technology and expertise to help you streamline your order system.
E-Commerce Shipping Tips: set clear customer expectations
You risk losing clients if you don't show them exactly what to expect when they make a purchase. To ensure a perfect Canada-to-US shipping experience, make sure your clients know when they can expect their item to arrive and properly clarify shipping times and policies on your website.
E-Commerce Shipping Tips: offer cheap or free shipping
Free shipping is one of the most crucial variables and a powerful tool that can affect buyers' shopping decisions. Whether or not you include the cost of delivery in your product pricing, make an effort to provide free shipping to your customers. Most online stores fail to recognize the importance of free delivery, which has a significant impact on sales.
E-Commerce Shipping Tips: make returns easy
You want customers to be satisfied with their purchases from your company every time, but the fact is that some product categories see more returns than others. Consider sizing or colors that appear differently on a computer screen. Returns are sometimes inevitable, such as when things are defective or damaged. The good news is that a successful return process for your customers can actually turn into a win for you. The next time they shop, they'll remember your excellent customer service and worry-free return policy.
If you're concerned about the return process and the don't have the personnel to handle returns, collaborate with a reliable 3PL partner to devise an efficient, large-scale solution.
Are you struggling shipping from Canada to the US? Do you want to start shipping more efficiently? Please contact SPExpress for more information on our 3PL services and affordable Canada to US shipping solutions.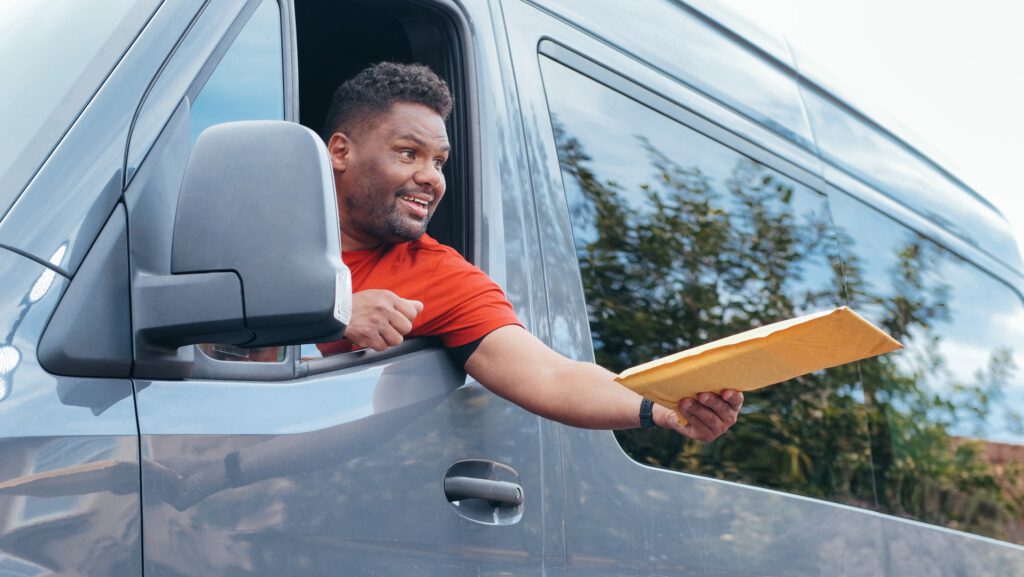 Get in touch