E-commerce Logistics: International Shipping Tips
Are you trying to grow your online store by shipping to customers abroad? You've probably heard about the hurdles and difficulties associated with overseas shipping. You might even be concerned that it will take too much time or be too difficult for you to think about. We are aware of your reluctance, but we want to assure you that, with the proper planning and advice, international shipping can not only help your company save money but also expand!
In this blog article, we will talk about e-commerce logistics, explain how international shipping operates and we will offer practical advice for establishing a seamless entry into foreign markets.
E-commerce Logistics: International Shipping Tips
E-commerce Logistics for International Shipping
You should consider a couple of important factors when you want to ship internationally. First, decide which countries you wish to export your products to, as some may have limits on particular types of goods or require additional paperwork. Afterward, you can research different overseas carriers and evaluate their services in terms of price, delivery time, and tracking options. Customs fees, taxes, and tariffs must also be considered in each country to which you are shipping.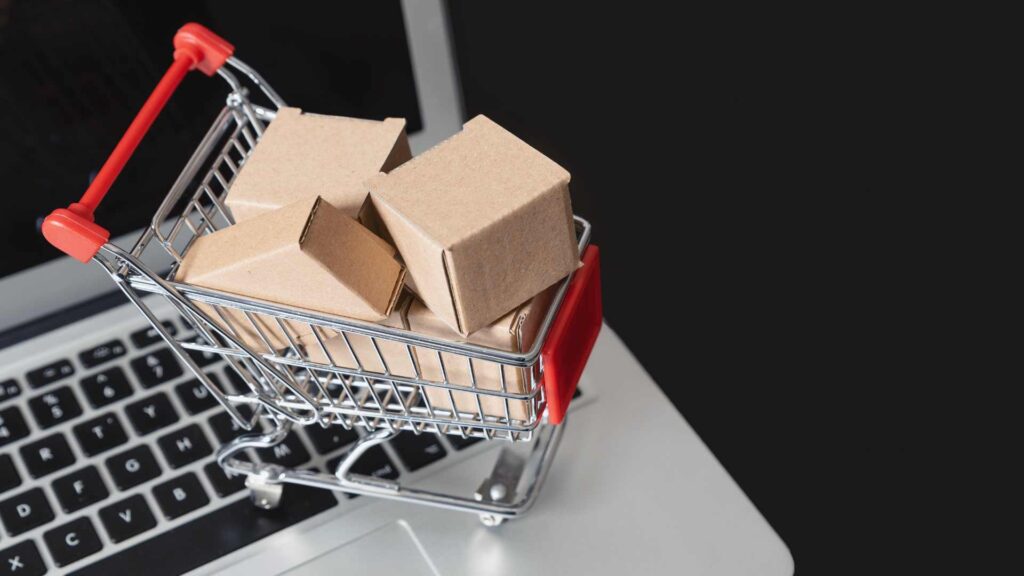 Understanding Costs Involved in International Shipping for E-commerce Logistics
When sending anything overseas, it is important to understand the various fees involved. Freight charges (the cost of carrying your goods from one location to another), customs duties and taxes, and insurance fees are examples of these. It's also important to consider any additional charges for the packaging or for the handling of your product. Also, keep in mind the cost of returns, which can quickly pile up if you're shipping internationally. When you understand all the costs that are associated with international shipping, you can clearly make a better-informed decision when choosing a logistics partner.
Tips and Tricks for Streamlining Your International Shipping Process
Once you've chosen a carrier and calculated the overall cost of your overseas shipment, you can begin taking precautions to ensure that everything runs well.
Here are some pointers to help you streamline your overseas shipping process:
Make certain that all documentation (customs declarations, invoices, and packing lists) is correct and up to date.
Investigate any potential restrictions or rules that may exist for the country to which you are sending.
Check-in with your logistics provider on a regular basis and follow up on any delays.
Use the tracking services provided by various carriers to verify that all packages arrive on time and in good condition.
Consider purchasing insurance to protect your items from potential damage or loss during transit.
Choosing a Reliable Courier to Ship Your Products Abroad
Selecting the ideal courier for your shipping requirements internationally might be challenging. It's crucial to evaluate potential carriers' costs, delivery schedules, customer service support, and tracking capabilities. Make sure your chosen carrier has knowledge of international shipping so they can assist you with any customs paperwork or regulations. In order to choose a dependable and trustworthy courier, read customer evaluations and compare the offerings of various. By selecting the right courier, you can make sure that the process of transporting anything internationally goes well.
When expanding your e-commerce business internationally, preparation and research are crucial. If you have the right information, are aware of the costs, and have access to insider knowledge, your business can effectively enter overseas markets.
Prior to sending your goods overseas, it is essential to confirm that they meet local requirements and follow applicable international trade rules. Depending on the destination country, you might need to get particular certificates or declarations to verify that your items can be imported legally.
Additionally, certain countries may restrict or prevent the importation of particular commodities. Make sure to carefully investigate the laws in each nation you are exporting to and take the necessary steps to ensure that your goods comply with the legal requirements of those countries. By doing this, you can reduce the possibility of any unforeseen delays or problems throughout the process of international delivery.
How to Track Packages and Monitor Delivery Status During Shipping
It's critical to track and keep an eye on your products once they've been dispatched throughout the delivery process. The majority of significant shipping companies provide tracking information on their websites so you can readily see how each package is doing.
In order to keep you informed of the status of your item, several companies also give real-time updates about package arrivals and departures. Due to the unpredictability of foreign shipping delays, this is particularly helpful for shipments. Your packages will arrive on schedule and safely if you keep a careful eye on their path.
FAQS
Q: What are the different costs associated with international shipping?
A: When shipping items overseas, freight charges (the cost of carrying your goods from one location to another), customs duties and taxes, insurance fees, additional expenses for packaging or handling of your product, and the cost of returns must all be considered.
Q: What can I do to improve my international shipping?
A: Make sure all necessary documentation is accurate and up-to-date, research any potential restrictions or regulations in place for the country you're shipping to, schedule regular check-ins with your logistics provider, take advantage of tracking features offered by different carriers, and consider investing in insurance coverage for your goods.
Q: How do I choose a reliable courier for international shipping?
A: It's critical to take into account possible carriers' prices, delivery times, customer service assistance, and tracking capabilities while assessing them. In order for the carrier you select to help you with any customs paperwork or rules, make sure they have experience with foreign shipments. To locate a courier who is dependable and trustworthy, compare the services of various couriers and read customer evaluations.
In conclusion, shipping internationally doesn't have to be a difficult endeavor. You can make sure that both you and your customers have a successful, efficient, and secure experience by following all the necessary procedures and choosing the finest e-commerce logistics company. You should have all you need to be successful at international shipping after reading this thorough guide we've produced today.
We advise you to check into alternative sources, such as export laws and service contracts, for further information. Consider subscribing to our blog on shipments to learn more about international shipping trends and advice. Your business will greatly benefit from it! International shipping is here to stay, and with the help of this article's E-commerce Logistics: International Shipping Tips, getting started is now simpler than ever.
Read more:
Shift From In-House To Outsourced Fulfillment – When it's Better & How to Do it Right
How Third-party Logistics Services Can Ensure E-Commerce Growth?
The Top 6 Reasons For Outsourcing in Supply Chain Management For Your eCommerce Business
At SPExpress, we offer services from order fulfillment to supply chain management services that include freight forwarding, transportation, warehousing, picking and packing, inventory and supply chain management, and order fulfillment. We work closely with our customers to ensure their 3PL needs are being met properly. Since we understand how valuable working with a reputable 3PL provider can be, and how it can help our customers to focus on growing their businesses.
Get in touch